About
Aural Video is Visual Audio is a loosely notated cross-sensory signal bending piece that is performed live. A custom three channel synthesizer simulteaneously generates its audio and video signals, and special signal processing software is used to control and manipulate timbral and harmonic elements of the piece.
The raw video and audio signals are seen and heard live, and the audio is also fed to three software feedback delay lines, then mixed back into the synthesizer to be heard and seen as audio and video once again. During the middle of the piece, the delay times are manipulated using simple harmonic ratios of the video signal frame rate, creating static bars of color and relatively consonant harmonies.
This piece was performed in the 2014 California Electronic Music Exchange Concerts at UCSB, Mills College, and California Institute of the Arts, and was also performed at the fall 2013 Graduate Computer Music Concert at UCSD.
Score
Software Interface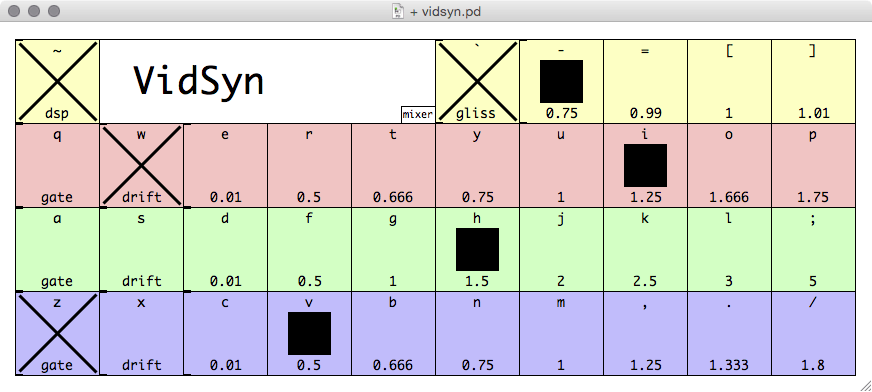 Synthesizer
Warning
: A non-numeric value encountered in
/home/c00p/www/lib/render.php
on line
19
Synthesizer Circuit
Warning
: A non-numeric value encountered in
/home/c00p/www/lib/render.php
on line
19